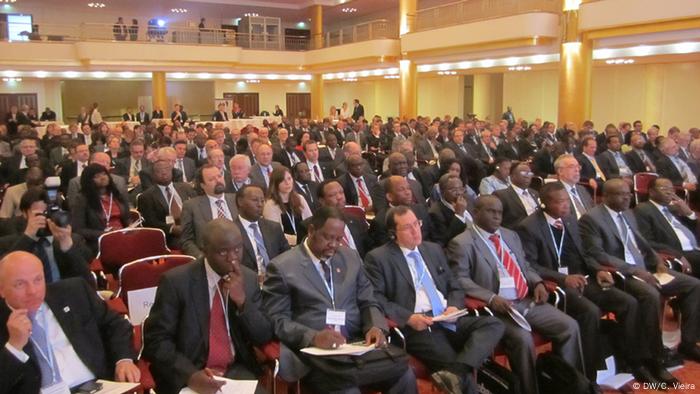 The 13th German Africa Electricity Cooperation Forum started today in Hamburg. It is stated that the discussion will focus on financing the growing African electricity supply.
"Contributes to Ethiopia's power generation."
The two-day forum will also discuss the strategy of German investors to participate in Africa's energy supply.
Germany's African cooperation platform is part of the "Compact with Africa" framework. In addition to Germany's financial support to Africa, it is prepared to create new opportunities to finance the continent's energy supply projects, the African-German Business Association stated.
Electricity supply is increasing in Africa. As a result, it is essential for Africa, especially Ethiopia, to receive support from countries with extensive experience, such as Germany, for power generation and distribution; Eskandir Yerga, who participated in the forum and is the head of the economic and business diplomacy department at the Ethiopian Embassy in Berlin, told DW. They explained their existence.
"There are major points to be expected from the forum. One is bringing the standardized experience to Africa's power generation and distribution. The second is how to bring financial and technical support from Germany to Africa to make this a reality. The third is how the German "companies" who do this can enter Africa through cooperation or "sponsorship."
In this regard, he explained that there is a goal to make Germany's organizations with better working methods, knowledge, and technology in the energy sector contribute to energy generation in Ethiopia.
Mr. Iskandir also pointed out that a discussion was held on how German companies engaged in power generation and distribution could be involved in the energy supply sector in Africa.
He explained that energy supply is the leading resource for any transition from agriculture to industry, so support in this sector is crucial for countries like Ethiopia.
According to Iskandar, this German support will create a situation where the two countries will develop as a partnership. "What the German government is doing for Ethiopia is not unilateral, but because it is a viable field for their companies to come to Ethiopia and become profitable, where we can grow together."
The 13th energy supply forum, which started in Hamburg, was attended by 55 participants from 35 African countries, including German government officials and private investors. Click on the soundbar to listen to the whole composition.